About this event: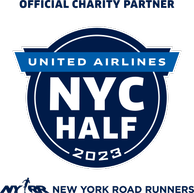 We are excited to announce that The NYSPCC was named an Official Charity Partner for the 2023 United Airlines NYC Half, taking place on March 19, 2023! The NYSPCC will be among the 500 official charity partners providing thousands of runners the opportunity to run in the world's most popular marathon. Join us as we raise funds for child abuse prevention programs and services.
If you're interested in achieving an incredible athletic feat of completing a half marathon while helping to raise much-needed funds for The NYSPCC, fill out and submit your Google form to be considered for The NYSPCC team! Thanks for your interest!
---
DONATE TODAY
Donating $1,000 provides new puppets for our Safe Touches child sexual abuse prevention workshops that reach more than 5,000 children each year.
Donate