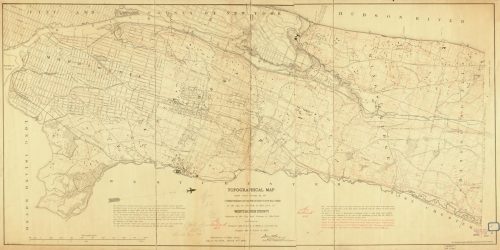 The Archives
Map Citation - New York . Department Of Public Parks, Grant, W. H. & New York . Department Of Public Parks. (1874) Topographical map made from surveys by the commissioners of the Department of Public Parks of the city of New York of that part of Westchester County adjacent to the City and County of New York embraced in chapter 534 of laws ofas amended by chapter 878 of laws of 1872. New York: Dept. of Public Parks. [Map] Retrieved from the Library of Congress.
Contact the Archivist
Click here to view the map at the Library of Congress.
About The Archives
Mary Ellen Wilson (Circa 1876)
The Archives is one of the nation's most valuable repositories of original and compiled material on the origins, history and development of the child protection movement.
Mission:
The mission of The Archives is to arrange, preserve, and make accessible the unique records of the organization, including files concerning approximately two million New York City children during the period 1874 to present day.
Upcoming:
A Public Portal
Digital Exhibits
Electronic request form
Mary Pulido, Ph.D – Legacy Interview
For 22 years, from 2001 to 2023, Mary Pulido served as the Agency's Executive Director. On September 29, 2023, I had the privilege of interviewing her via Zoom. Click here to watch the video of our interview.
Location and Contact Information
520 Eighth Avenue – Suite 1401 – New York City 
Click here to email – The Archivist – Ruth Edele.